Join Our Team
WANT TO JOIN OUR TEAM?
PURE Salon is always searching for the brightest, most qualified staff members to ensure our guests have an incredible experience.
If you love working in a supportive, family like environment, that values work life balance, offers tons of advanced training and continuing education, PURE is the perfect salon environment for you.
Our goal is to grow every stylist into THEIR ideal career path, whether that means working full time with a full clientele, becoming a salon educator and mentor, or taking a more relaxed part time approach and working around your other commitments. We value time and family and try to be as flexible as possible with our stylists while helping them to achieve their financial goals.
We offer:
$1500 sign on bonus for stylist with 2+ years salon experience
A flexible schedule for your lifestyle (think work life BALANCE!)
A fulfilling career path with tons of opportunity for advancement
New Talent customizable to YOU training program (less than 8 weeks)
Ongoing advanced trainings & professional education 100% paid for by PURE
A stellar reputation among our guests and in our community
A beautiful work environment
Opportunities to fulfill your full potential
Paid Vacation
Retirement plan + Employer match
Health, Dental and Vision insurance
Paid Birthday OFF
Hot Tool's included like (Dyson dryers + Much More!)
Interested in our salon or available positions – we would love to hear from you!
---
---
STRAIGHT FROM THE TEAM
Select a team member to read their story: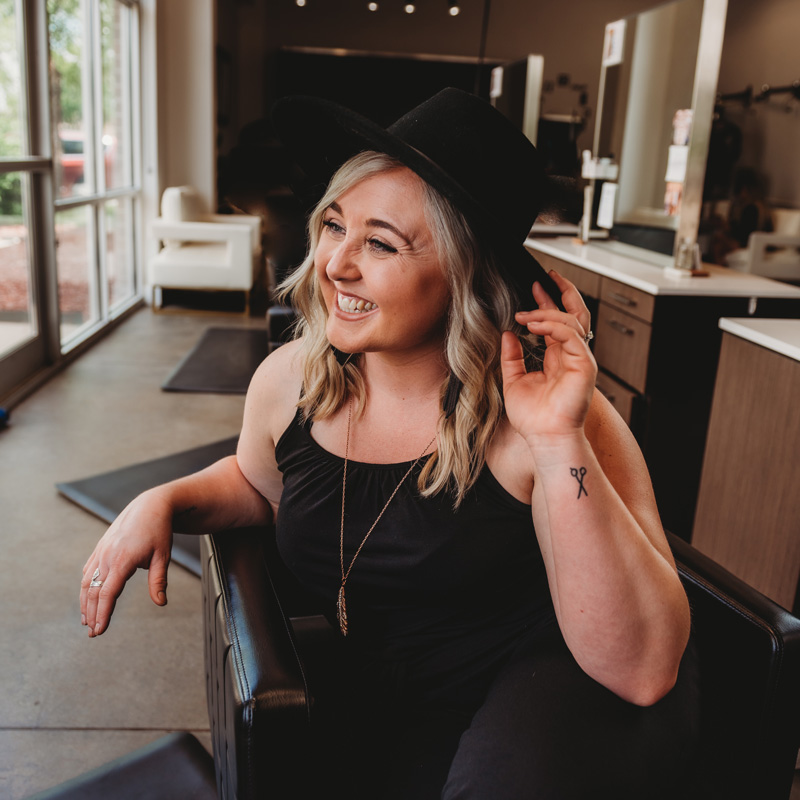 Ashley
Stylist
"I love having a flexible schedule that allows me to spend a lot of time with my family and friends. I also love the continuing education opportunities that are provided!"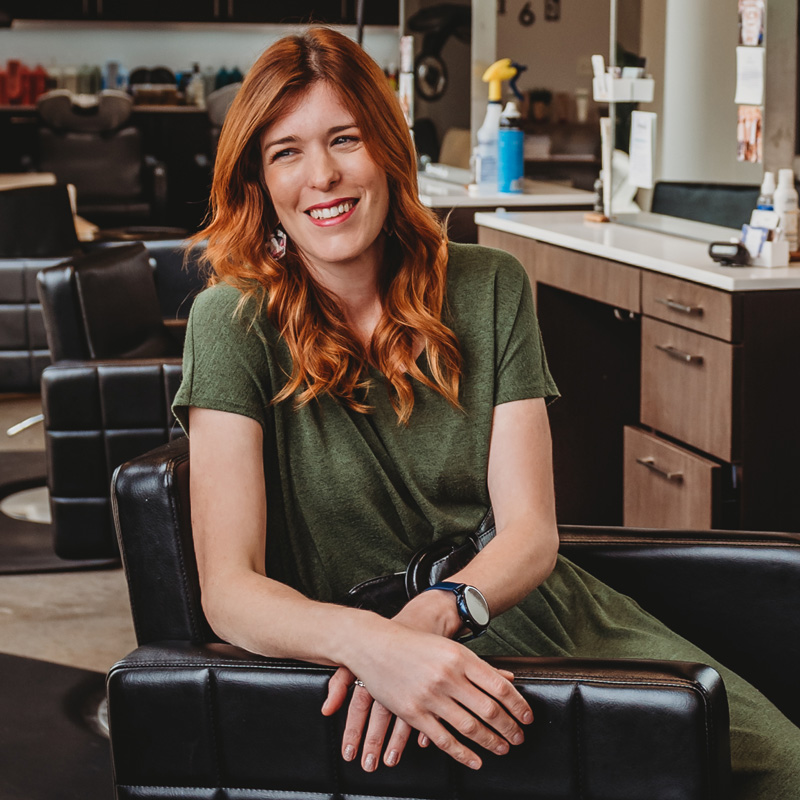 Lilly
Stylist
"What attracted me to PURE was the culture and team! I love that education is a priority, learning never ends – there is always ways to better your craft especially with the ongoing change of trends."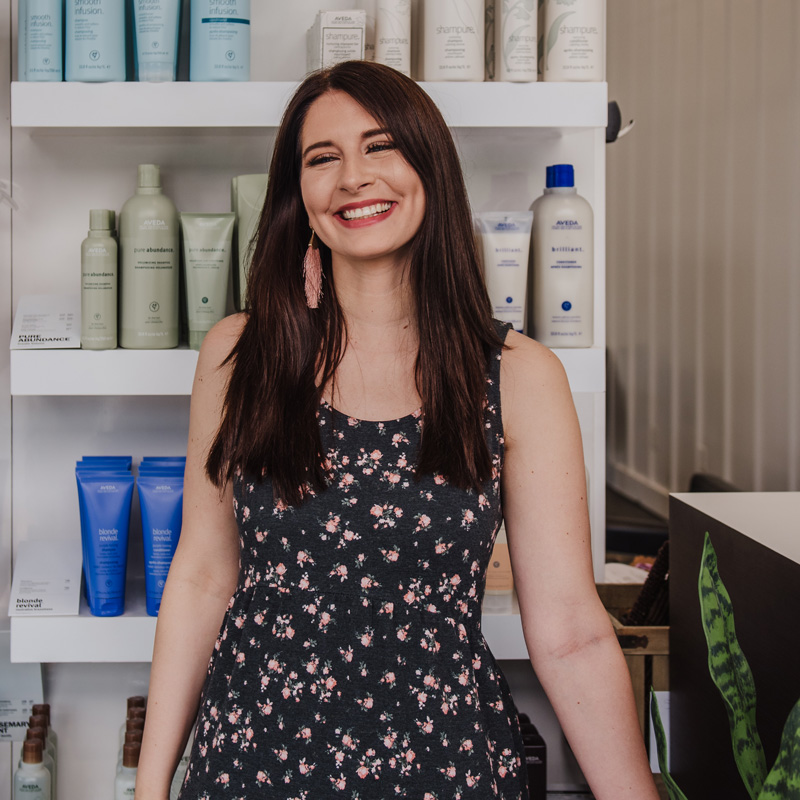 Kiley
social media manager
"PURE has been a place where I have developed incredible friendships and have left each day feeling inspired about the beauty industry. I always have so much fun talking with our guests about their upcoming trips and taking photos of the stylists working around the salon!"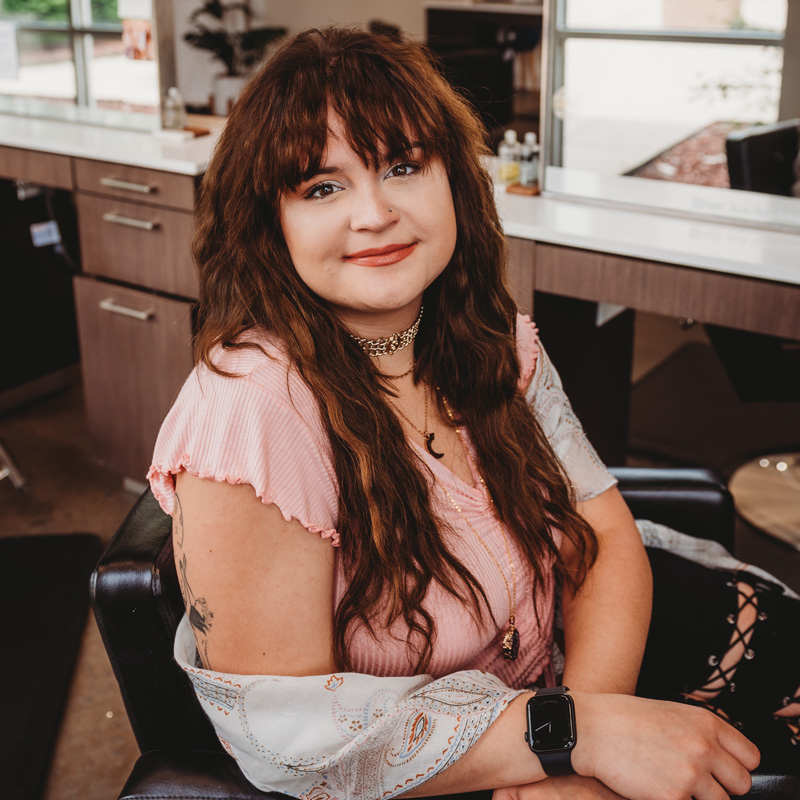 Kayla
Stylist
"The reason I love PURE is because the environment is always uplifting. I love my coworkers as much as I love my job!"

Karissa
Stylist
"I like how quickly I was able to build my clientele. I also like how there are always opportunities for classes and education to better ourselves."

Samra
Stylist
"I sort of create my own schedule, we talked about what days and times I was comfortable with and they played off of that."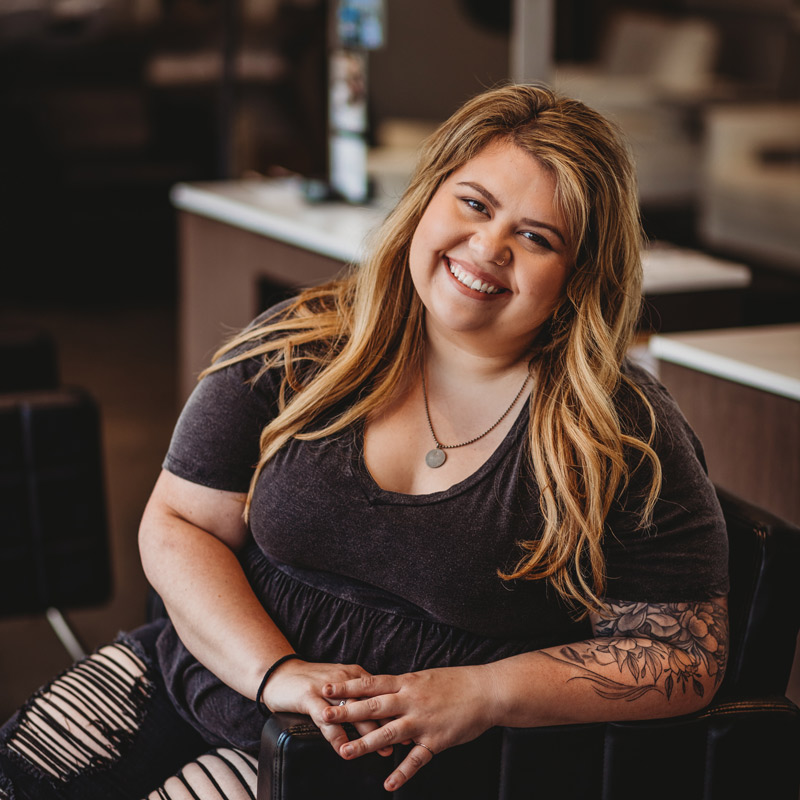 Haleigh
Stylist
"I chose PURE because of their mission! Aveda-inspired culture aligns with my values as a hairstylist and PURE supports and encourages that!"

Mattie
Stylist
"I knew from the moment I walked in, not only were there insanely talented stylists, but there were advancement opportunities as well. Another thing that drew me in was the desire to grow and succeed as a business; this is really important to me that growth is constant.
Seeing happy faces in my chair at the end of the day is what really makes it all worth it. Sometimes it's easily forgotten how much just a little ole' shoulder massage can mean for someone!"

Aly
Stylist/Blonding Expert/Extension Expert

"I mentored at several places and I knew that when I came here that this is where I wanted to be."